Web Application Development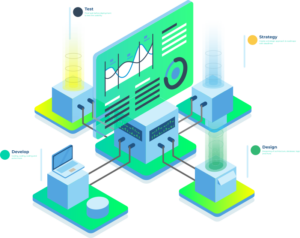 Build scalable web applications
What is a web application? It is basically a web version of your software (.. if you have already developed one). It allows a user to access your software from anywhere in the world and from any device, provided they are connected to the internet.
Your software is hosted on the cloud server instead of your local computer/ local server. To access the software you need a web browser such as Google Chrome, or Mozilla Firefox. This kind of software can not be installed on your computer and generally can't be used offline. If you want to build software that is hosted on your own servers (..and can be installed on computers) then you might want to build a desktop application. Click here
We can build a scalable web application or you can call it cloud application for your business. We have a team with a good amount of knowledge and experience to understand your business needs and pain points to help you figure out what can be done to overcome those, using technology.
We will help you throughout your project and provide support even after the software is Live and running for its users.
Let us know what do you want to build next?